Mayan Explore
This project was created for a company that dedicates itself to giving travellers to the Riviera Maya the full package. Starting from Hotels, Tours and Activities, Wedding planning and so much more. It truly represents our creativity and displays how much fun we had making it.
This was by far one of our favorite projects. As our company has evolved it has leaned more and more towards the travel industry in general and helping fellow companies rise in the most competitive business area online today.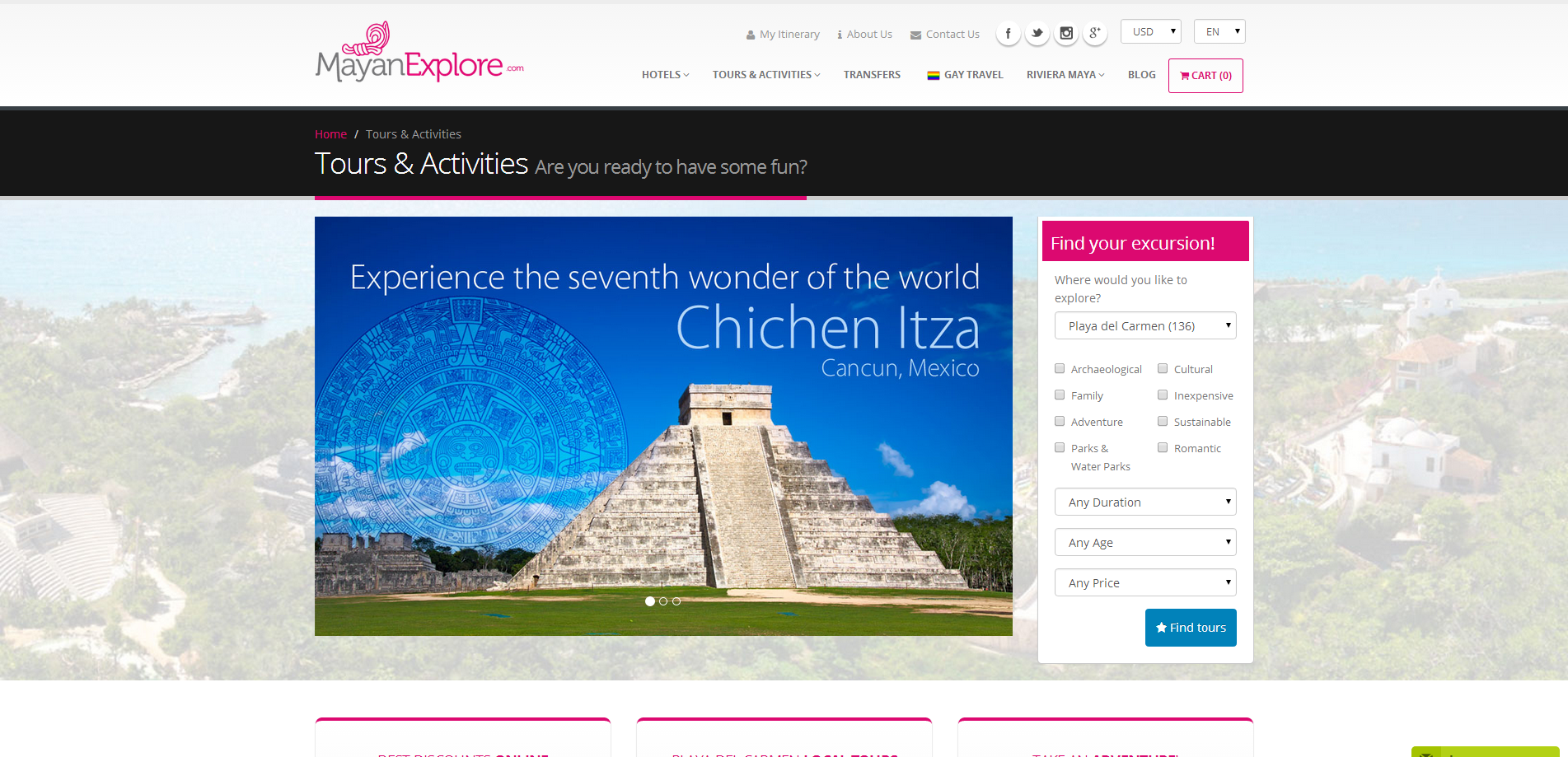 Custom built online tours and activities reservation system with online payment methods national and international.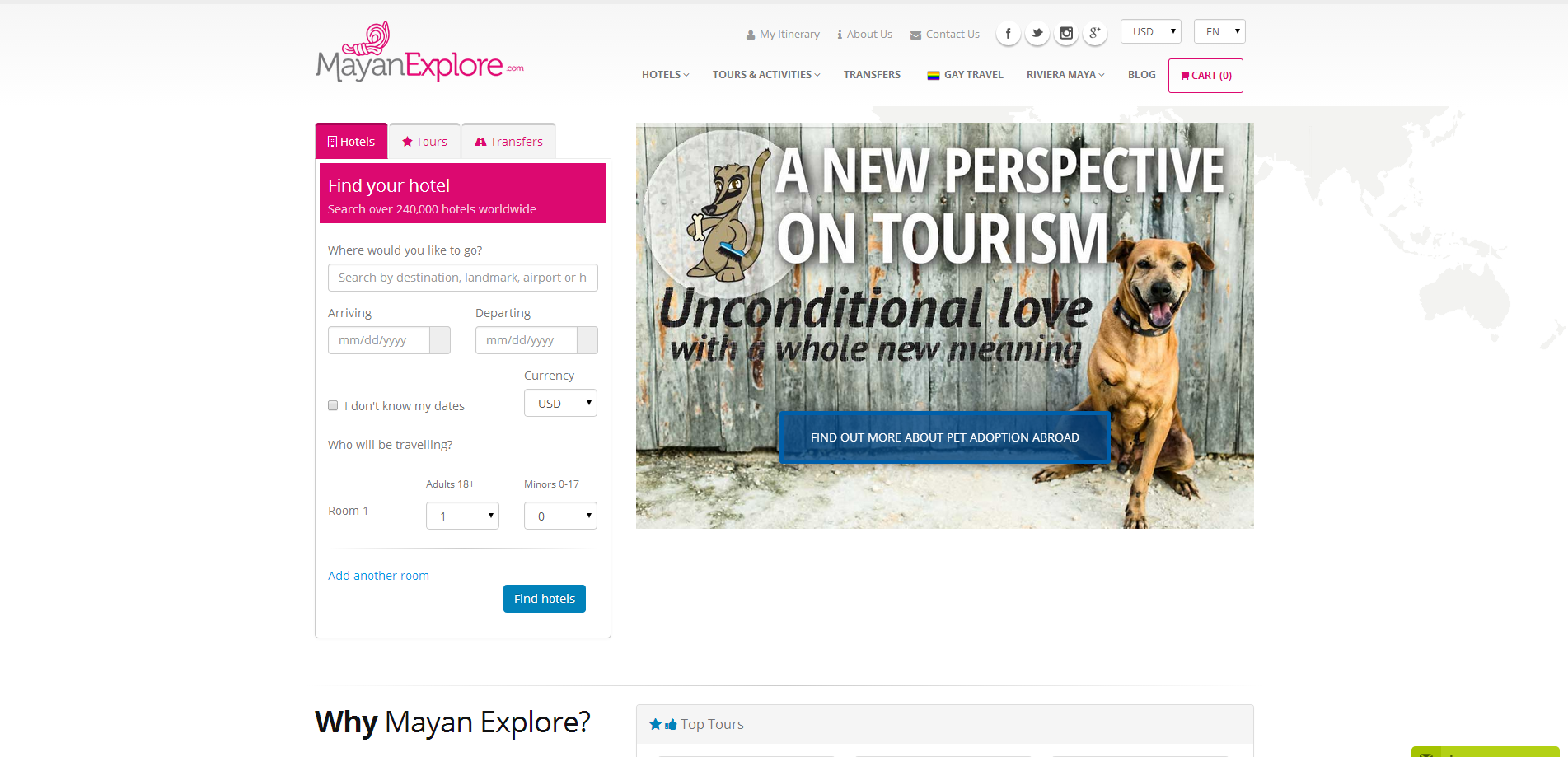 Creating emotion through images and empathy through words. As well as custom booking system for Hotels using EAN API, custom transfer and tour reservation system with full online payments and do it yourself usability.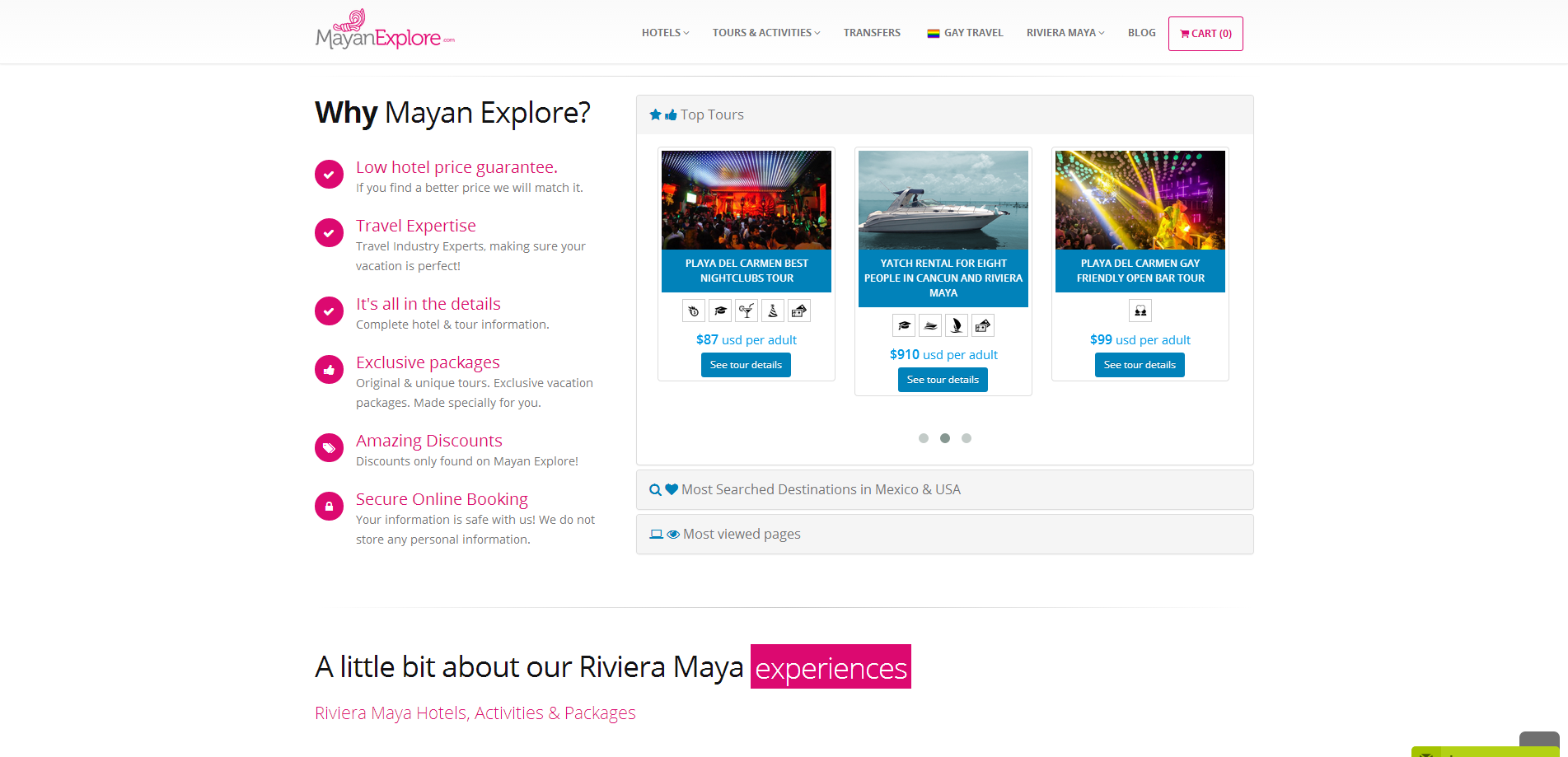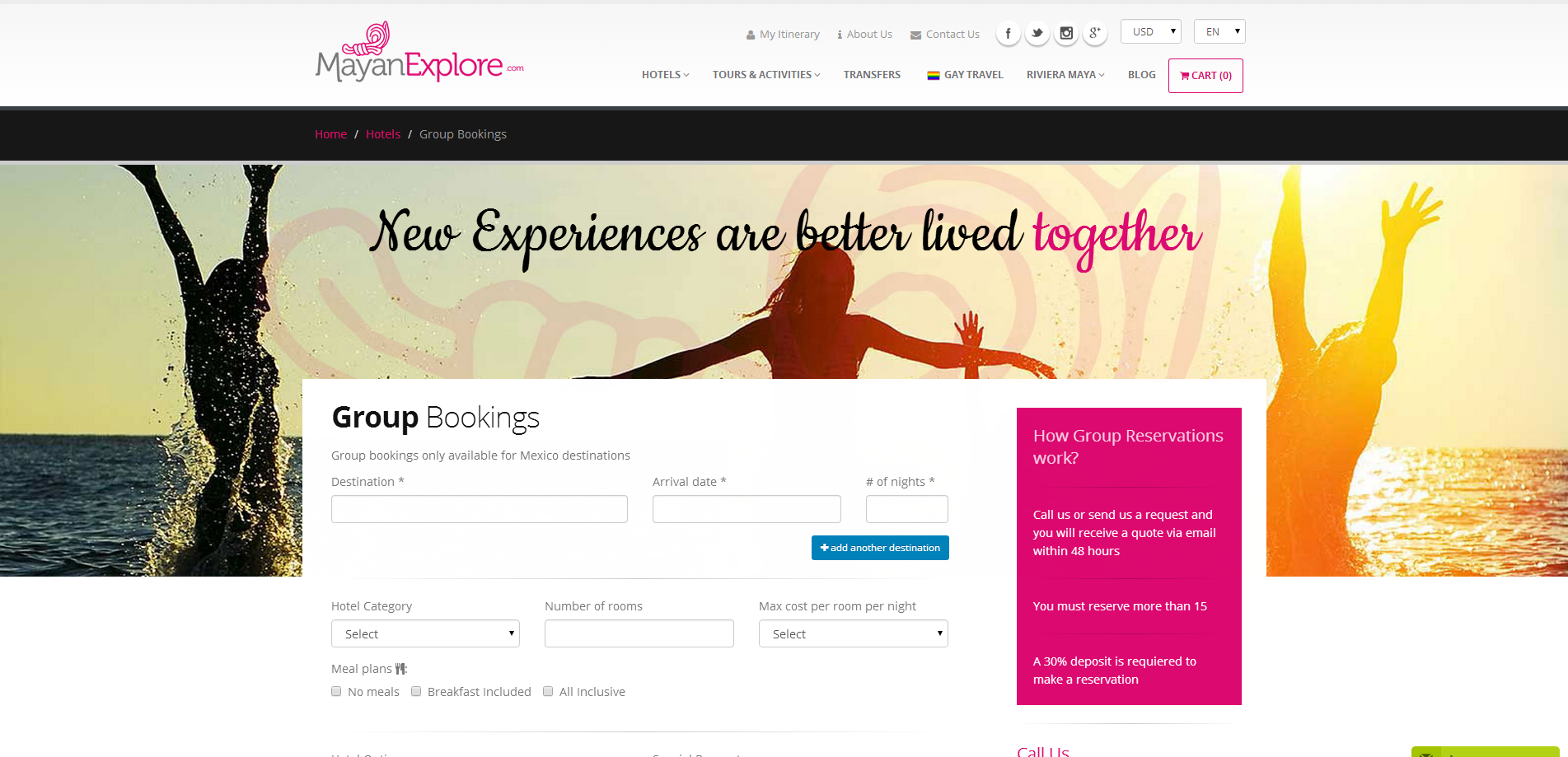 Custom pages, that generate a need and want to purchase. Using sales techniques found by our developers who have worked and trained in the sales industry as sales people themselves. We are using third party stories through images and wording.